Fillon një "luftë" e re, BE – SHBA për mbrojtjen e të dhënave
Pas një përplasjeje që rrezikoi të çonte në luftë të hapur tregtare, Bashkimi Europian dhe Shtetet e Bashkuara të Amerikës duket se u afruan në tregti dhe dogana, por tani në horizont është shfaqur një front i ri beteje.
BE-ja kërkon nga SHBA-të në mënyrë ultimative, respektimin e marrëveshjeve për mbrojtjen e të dhënave, transmeton tch.
Më 1 gusht 2016 hyri në fuqi marrëveshja informale për shkëmbimin e të dhënave personale midis Komisionit Europian dhe qeverisë së atëhershme të SHBA-ve.
Marrëveshja me emrin "Privacy Shield" (Mbrojtja e sferës private) u mundëson 3.500 sipërmarrjeve që marrin pjesë në të, në SHBA dhe në Bashkimin Europian, që të dërgojnë të dhëna, "e-mail"-e dhe fotografi të klientëve të tyre përtej Atlantikut.
Komisioni Europian ankohet se qeveria aktuale amerikane e presidentit Donald Trump nuk e zbaton marrëveshjen dhe rrezikon me këtë mbrojtjen e të dhënave.
Komisionerja e Drejtësisë në BE, Vera Jourova i ka shkruar një letër javën e kaluar ministrit amerikan të Tregtisë, Wilbur Ross, duke i dhënë atij afat deri në fund të tetorit. Vet Ross, para disa muajsh e kritikoi si të tepruar mbrojtjen e të dhënave në Europë.
Marrëveshja "Privacy Shield" u mundëson sipërmarrjeve si Facebook ose Google qasje në të dhënat dhe në të gjitha përmbajtjet e përdoruesve të tyre në Europë. Atyre u dëshmohet, pa i kontrolluar më tej, se përcaktimet e tyre për mbrojtjen e të dhënave janë në përputhje me kërkesa europiane.
Nga ana e saj, qeveria amerikane ka pranuar detyrimin që të ketë qasje në të dhënat e Facebookut, etj., vetëm në 6 raste të formuluara disi turbull, për t'i analizuar këto të dhëna nga shërbimet sekrete.
Ja tarifa që u pagua për transferimin e 1.1 miliardë dollarëve në Bitcoin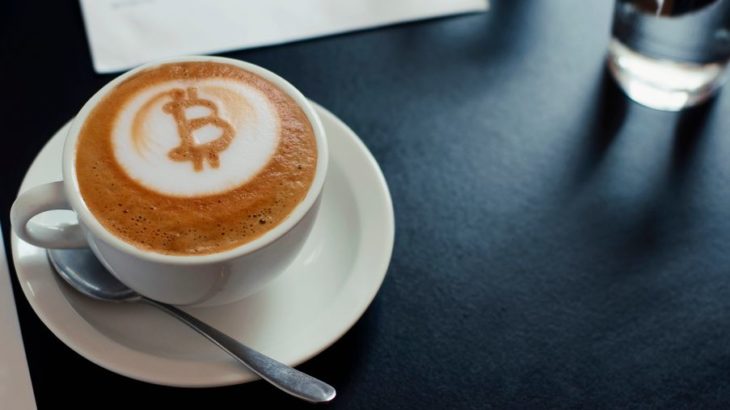 Një balenë kritpografike zhvendosi 1.1 miliardë dollarë në Bitcoin duke paguar një tarifë transaksioni prej vetëm 83 dollarësh.
Transaksioni i cili u realizua më 14 Janar shikoi 124,946 bitcoin të zhvendosen për një tarifë prej 0.0096 për bitcoin.
Edhe pse arsyet e kësaj transferte nuk dihen, një përdorues i Reddit pretendon se erdhi nga një portofol i ftohtë në Bitfinex. Andaj mund të jetë thjeshtë një shkëmbim ose rialokim i parave.
Nuk është hera e parë që transaksione të kësaj magnitude realizohen. Në Shtator u raportuar se një tjetër balenë zhvendosi 94,504 bitcoin duke paguar 700 dollarë. atë kohë kjo sasi bitcoin kalonte 1 miliardë dollarët.
Pavarësisht se kriptomonedha është ende larg adoptimit në masë, transaksione të tilla vetëm nxjerrin në pah një prej aspekteve më pozitive dhe pikave më të forta të kriptomonedhave, diçka e cila nuk ka për tu pranuar kurrë nga bankat. /PCWorld Albanian
Çfarë është politika e re e privatësisë së Google dhe pse është e rëndësishme?
Google tha se së shpejti do të implementojë disa standarde të reja privatësie të cilat do të kufizojnë përdorimin nga palët e treta të një mjeti dixhital të njohur si "cookie."
Këto mjete përdoren për të gjurmuar aktivitetin në internet të përdoruesve duke ndihmuar publikuesit të shënjestrojë audienca të caktuara me reklama.
Firmat teknologjike janë përballur me presione kohët e fundit pas thyerjeve të ndryshme të sigurisë. Por analistët besojnë se lëvizja e fundit i jep Google më shumë kontroll mbi tregun e reklamave ku aktualisht është një lojtar madhor.
Alphabet, kompania mëmë e Google, shumicën e të ardhurave i gjeneron nga reklamimi. Për ta bërë reklamimin më të personalizuar, shfletuesit grumbullojnë sasi të vogla informacioni me të cilat mund të krijojnë profile të pëlqimeve dhe sjelljeve online të përdoruesit.
Çfarë janë "Cookie-t"?
Cookie-t janë mjete dixhitale nëpërmjet të cilave gjurmohet aktiviteti në internet i përdoruesit. Kjo pjesëz e vogël të dhënash ruhet nga shfletuesit si Google Chrome dhe Apple Safari ndërsa përdoruesit shfletojnë në ueb.
Ata regjistrojnë informacione si uebsajtet që kemi vizituar, gjërat që i kemi ruajtur në një shportë blerjesh online apo informacione të vendosur nëpër formularë të ndryshëm online si emra dhe fjalëkalime.
Kompanitë përdorin këto të dhëna për të mësuar më shumë rreth përdoruesve në internet. Publikuesit e uebit i përdorin për të mësuar çfarë reklamash duhet ti dërgojnë një personi të caktuar.
Politika e re e njohur si "sandbox-i i privatësisë" do të thotë se palët e treta që shesin reklama duhet të kërkojnë informacionin përmes Google rreth përdoruesve dhe audiencave që synojnë të shënjestrojnë.
Por kritikët thonë se ky është një avantazh për Google dhe e bën tregun më pak të konkurrueshëm dhe më pak të sigurtë.
Apple ndërmori hapa për të kufizuar aksesin e Cookie-ve dhe rritur privatësinë në 2017-ën me bllokues inteligjentë gjurmimi përdorur nga shfletuesi Safari.
Menjëherë pas lajmit vlera e aksioneve të kompanive të kësaj industrie ra. Google tha se politika e re do të implementohet në dy vitet e ardhshme ndërsa ky plan është bërë i ditur që prej Gushtit 2019.
Cookie-t janë përdorur nga shfletuesit prej mëse dy dekadash por sulmet e fundit të sigurisë kanë shtuar shqetësimet rreth sasisë së të dhënave që këto mjete dixhitale grumbullojnë. /PCWorld Albanian
Në 2019-ën u shpenzuan 120 miliardë dollarë në aplikacione e lojëra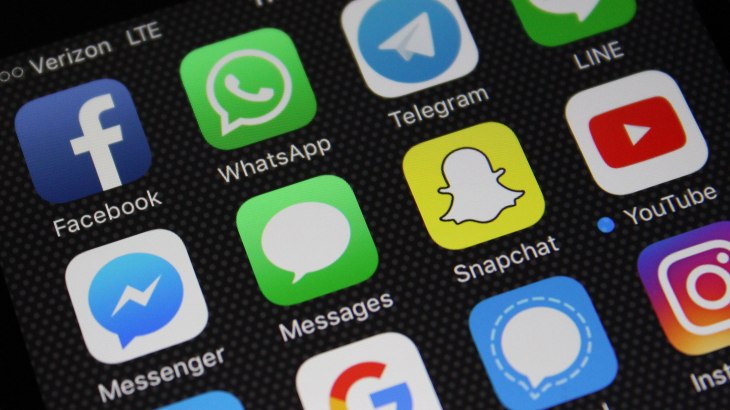 Industria e aplikacioneve mobile gjeneroi mbi 100 miliardë dollarë të ardhura në 2020, një rritje e konsiderueshme krahasuar me 86 miliardë dollarë në 2019-ën sipas App Annie.
Këto statistika App Annie i publikoi si pjesë e raportit State of Mobile 2020 i cili tregon impaktin e mobilitetit në ekonominë globale.
Bazuar në të dhënat e tij, mësuam se lojërat gjenerojnë 72% të shpenzimeve në dyqanet e aplikacioneve. Shpenzimet e lojërave mobile ishin 2.4 herë më të larta sesa ato në lojërat për PC dhe Mac dhe 2.9 herë sesa në konsola.
Shkarkimet globale ishin 204 miliardë në 2019-ën, 45% më shumë sesa tre vite më parë dhe 6% krahasuar me 2018. Në total u shpenzuan 120 miliardë dollarë në 2019-ën ku mesatarisht çdo përdorues kaloi 3.7 orë në ditë në pajisje mobile. Deri më 2023, App Annie tha se industria mobile do të kontribuojë 4.8 trilionë dollarë në GDP globale.
App Annie vuri theksin tek kompanitë si Uber dhe Alibaba të cilat janë të fokusuara vetëm në pajisjet mobile dhe patën një IPO deri në 6.5 herë më shumë sesa kompanitë pa fokusin në pajisjet mobile.
Reklamuesit pritet që në 2020 të hedhin 240 miliardë dollarë të ardhura, 26% më shumës esa në 2019. Së fundi abonimet përbënin 95% të të ardhurave. /PCWorld Albanian