DokuTech prezanton tre folësit e parë të edicionit "Flip the Script"
DokuTechka prezantuar persona kyç në fushën e teknologjisë, inovacionit dhe edukimit si pjesë e edicionit të gjashtë.
Folësit do të vijnë nga vende të ndryshme dhe do të prekin tema të shumëllojshme, mirëpo fokusi kryesor do të jetë lidhshmëria mes teknologjisë, shoqërisë, kulturës, medies dhe ekonomisë.
Me 9 dhe 10 Qershor, në Termokiss, ata do të flasin se si industritë e tyre përkatëse mund të ndërtojnë një botë krejtësisht të re, në nivel lokal dhe global, duke shfrytëzuar mjetet, trendët dhe mundësitë që ofron teknologjia e sotme.
Folësit në vijim paraqesin një kombinim mes ndërmarrësish, udhëheqjes, dhe menaxhmentit:
Zachary Batstone Bashkë themelues/ Pronar, Z Shoes
Pasi u diplomua në Universitetin e San Franciskos nga fakulteti i shkencave politike në vitin 2016, Zachary themeloi Z Shoes. Në 2017 ai bashkë themeloi "Headwater Media". Ai aktualisht është Drejtor Kreativ për të dy kompanitë.
Para se të themelonte kompaninë e tij, në një video-projekt ku vizitonte komunitetet indigjene të Amazonës së Perusë, Zachary u prezantua me një pale këpucë të krijuara nga materiale lokale si: gomë me burim nga pema, pambuk me ngjyrë të natyrshme nxjerrur nga një pemë tjetër lokale.
Zak kishte ëndërruar krijimin e një kompanie këpucësh para se të kthehej në shtëpi.
Alex Qin Drejtoreshë e teknologjisë gakko
Alex Qin është një programere, edukatore dhe folëse nga Brooklyn. Ajo beson në qasjen universale në edukimin e shkencave kompjuterike dhe në rëndësinë e ndërtimit të teknologjisë për të mirë. Ajo është drejtoreshë e Teknologjisë në Gakko, një studio globale për dizajn të arsimit, me seli në Tokio dhe New York.
Ajo është gjithashtu themeluese e "Code Cooperative", një organizatë që lehtëson kthimin e të burgosurve duke mësuar individët e burgosur të kodojnë. Alex është në bordin e drejtorëve të "Shoqatës së Mësuesve të Shkencave Kompjuterike"të NYC dhe në Bordin e "Code/Interactive and Mouse".
Para se të bashkohej me Gakko, ajo ishte udhëheqëse e ekipit të inxhinierisë së web-it në "Skillshare" dhe drejtoreshë e kurrikulit në "Cooalition for Queens". Ajo mban një diplomë në Shkencat Kompjuterike nga Universiteti i Nju Jorkut.
Marko Rakar Shërbimet MRAK
Marko është drejtor ekzekutiv i kompanisë konsulente MRAK, me seli në Zagreb, Kroaci. Rakar ka një përvojë të gjatë në punën/shkrimin për media si dhe trajtimin me atë.
Ai kombinon njohuritë e tij të medias me teknologjitë e reja dhe ishte një nga adoptuesit më të hershëm të internetit në Kroaci. Ai ka drejtuar një numër kampanjash dhe garash të suksesshme për organizatat, partitë dhe kandidatët e pavarur në zgjedhjet presidenciale, parlamentare dhe komunale në Kroaci, Evropë, Azi dhe SHBA.
Ai gjithashtu njihet nga Forumi Botëror i e-Qeverisjes si një nga "Top 10 personat të cilët po ndryshojnë botën e politikës në internet".
Kjo nuk është e tëra. DOKU.TECH në partneritet me DOKUFEST dhe Fondacionin SHARE kanë bërë të ditur që kësaj liste të folësve, do të ju bashkëngjiten edhe 8 persona tjerë ndërkombëtar.
Ndiqni DOKU.TECH në Facebook dhe Instagram, ku edhe do të publikohen folësit e ardhshëm.
Për t'u regjistruar FALAS në konferencën më të madhe të teknologjisë, klikoni KËTU.
Ja tarifa që u pagua për transferimin e 1.1 miliardë dollarëve në Bitcoin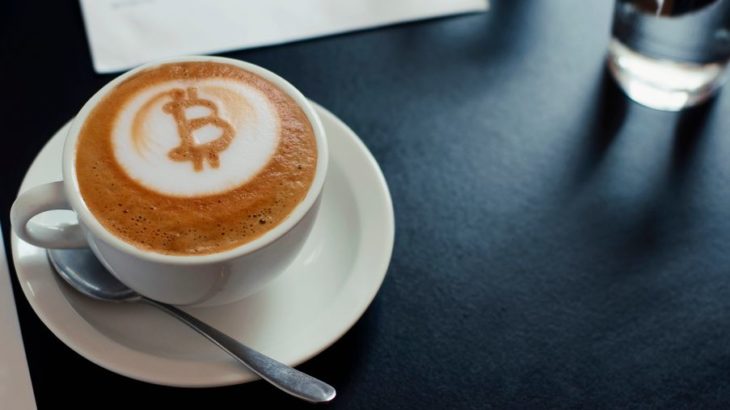 Një balenë kritpografike zhvendosi 1.1 miliardë dollarë në Bitcoin duke paguar një tarifë transaksioni prej vetëm 83 dollarësh.
Transaksioni i cili u realizua më 14 Janar shikoi 124,946 bitcoin të zhvendosen për një tarifë prej 0.0096 për bitcoin.
Edhe pse arsyet e kësaj transferte nuk dihen, një përdorues i Reddit pretendon se erdhi nga një portofol i ftohtë në Bitfinex. Andaj mund të jetë thjeshtë një shkëmbim ose rialokim i parave.
Nuk është hera e parë që transaksione të kësaj magnitude realizohen. Në Shtator u raportuar se një tjetër balenë zhvendosi 94,504 bitcoin duke paguar 700 dollarë. atë kohë kjo sasi bitcoin kalonte 1 miliardë dollarët.
Pavarësisht se kriptomonedha është ende larg adoptimit në masë, transaksione të tilla vetëm nxjerrin në pah një prej aspekteve më pozitive dhe pikave më të forta të kriptomonedhave, diçka e cila nuk ka për tu pranuar kurrë nga bankat. /PCWorld Albanian
Çfarë është politika e re e privatësisë së Google dhe pse është e rëndësishme?
Google tha se së shpejti do të implementojë disa standarde të reja privatësie të cilat do të kufizojnë përdorimin nga palët e treta të një mjeti dixhital të njohur si "cookie."
Këto mjete përdoren për të gjurmuar aktivitetin në internet të përdoruesve duke ndihmuar publikuesit të shënjestrojë audienca të caktuara me reklama.
Firmat teknologjike janë përballur me presione kohët e fundit pas thyerjeve të ndryshme të sigurisë. Por analistët besojnë se lëvizja e fundit i jep Google më shumë kontroll mbi tregun e reklamave ku aktualisht është një lojtar madhor.
Alphabet, kompania mëmë e Google, shumicën e të ardhurave i gjeneron nga reklamimi. Për ta bërë reklamimin më të personalizuar, shfletuesit grumbullojnë sasi të vogla informacioni me të cilat mund të krijojnë profile të pëlqimeve dhe sjelljeve online të përdoruesit.
Çfarë janë "Cookie-t"?
Cookie-t janë mjete dixhitale nëpërmjet të cilave gjurmohet aktiviteti në internet i përdoruesit. Kjo pjesëz e vogël të dhënash ruhet nga shfletuesit si Google Chrome dhe Apple Safari ndërsa përdoruesit shfletojnë në ueb.
Ata regjistrojnë informacione si uebsajtet që kemi vizituar, gjërat që i kemi ruajtur në një shportë blerjesh online apo informacione të vendosur nëpër formularë të ndryshëm online si emra dhe fjalëkalime.
Kompanitë përdorin këto të dhëna për të mësuar më shumë rreth përdoruesve në internet. Publikuesit e uebit i përdorin për të mësuar çfarë reklamash duhet ti dërgojnë një personi të caktuar.
Politika e re e njohur si "sandbox-i i privatësisë" do të thotë se palët e treta që shesin reklama duhet të kërkojnë informacionin përmes Google rreth përdoruesve dhe audiencave që synojnë të shënjestrojnë.
Por kritikët thonë se ky është një avantazh për Google dhe e bën tregun më pak të konkurrueshëm dhe më pak të sigurtë.
Apple ndërmori hapa për të kufizuar aksesin e Cookie-ve dhe rritur privatësinë në 2017-ën me bllokues inteligjentë gjurmimi përdorur nga shfletuesi Safari.
Menjëherë pas lajmit vlera e aksioneve të kompanive të kësaj industrie ra. Google tha se politika e re do të implementohet në dy vitet e ardhshme ndërsa ky plan është bërë i ditur që prej Gushtit 2019.
Cookie-t janë përdorur nga shfletuesit prej mëse dy dekadash por sulmet e fundit të sigurisë kanë shtuar shqetësimet rreth sasisë së të dhënave që këto mjete dixhitale grumbullojnë. /PCWorld Albanian
Në 2019-ën u shpenzuan 120 miliardë dollarë në aplikacione e lojëra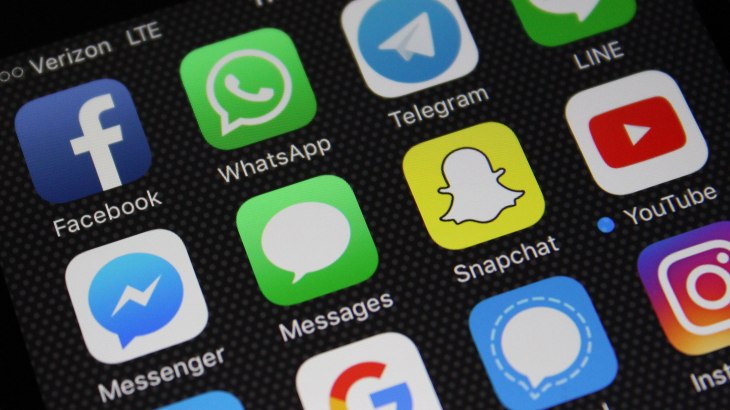 Industria e aplikacioneve mobile gjeneroi mbi 100 miliardë dollarë të ardhura në 2020, një rritje e konsiderueshme krahasuar me 86 miliardë dollarë në 2019-ën sipas App Annie.
Këto statistika App Annie i publikoi si pjesë e raportit State of Mobile 2020 i cili tregon impaktin e mobilitetit në ekonominë globale.
Bazuar në të dhënat e tij, mësuam se lojërat gjenerojnë 72% të shpenzimeve në dyqanet e aplikacioneve. Shpenzimet e lojërave mobile ishin 2.4 herë më të larta sesa ato në lojërat për PC dhe Mac dhe 2.9 herë sesa në konsola.
Shkarkimet globale ishin 204 miliardë në 2019-ën, 45% më shumë sesa tre vite më parë dhe 6% krahasuar me 2018. Në total u shpenzuan 120 miliardë dollarë në 2019-ën ku mesatarisht çdo përdorues kaloi 3.7 orë në ditë në pajisje mobile. Deri më 2023, App Annie tha se industria mobile do të kontribuojë 4.8 trilionë dollarë në GDP globale.
App Annie vuri theksin tek kompanitë si Uber dhe Alibaba të cilat janë të fokusuara vetëm në pajisjet mobile dhe patën një IPO deri në 6.5 herë më shumë sesa kompanitë pa fokusin në pajisjet mobile.
Reklamuesit pritet që në 2020 të hedhin 240 miliardë dollarë të ardhura, 26% më shumës esa në 2019. Së fundi abonimet përbënin 95% të të ardhurave. /PCWorld Albanian