Sony prezanton PS4 Pro Limited Edition
Sony kohët e fundit ka lëshuar një lajm mahnitës për këtë kompani, pasi konsolat e saj nga linja PlayStation deri më tani janë shitur në mbi 500 milionë kopje.
Sony PlayStation i parë u shfaq më 3 dhjetor 1994 dhe që atëherë mban një pozicion dominues si një nga kompanitë kryesore në video-lojëra.
PlayStation 4, nga lindja deri më sot është shitur në 82 milionë kopje, dhe është çështje ditësh kur do ta arrijë Xbox 360 dhe PlayStation 3, të cilat janë shitur në rreth 84 milionë kopje, transmeton ksp.
Me rastin e jubileut të mbi gjysmë miliard pajisje të shitura PlayStation, Sony ka prezantuar sot linjën e kufizuar të veçantë PlayStation 4 konsolë Pro që mbart një mesazh të qartë për emrin "500 milionë Limited Edition".
Ajo do të prodhohet në vetëm 50.000 kopje dhe do të shitet me një çmim prej 500 dollarësh, ndërsa në treg do të dalë më 24 gusht.
Përveç elementeve estetike, ky botim i kufizuar vjen me një hard disk 2TB, dhe së bashku me një paketë harduer standard të kualitetit të lartë.
Publikohet trailer-i i "PES 2019"
Pas trailer-it të "FIFA 19", edhe rivali më i madh i kësaj video-loje futbolli prezantoi në konferencën E3 trailer-in e tij.
Konami lançoi kapitullin e ri të Pro Evolution Soccer, që do të quhet "PES 2019", transmeton tch.
Videoja përqendrohet në 11 aftësitë e reja që do të mund të shihen tek futbollistët.
Fanatikët e kësaj loje do të mund të shfrytëzojnë driblime të reja për të mundur shokët e tyre, siç janë përshembull hapi dysh dhe pasimet duke parë në krahun tjetër.
Prezantohet Gears 5 në Xbox One dhe në PC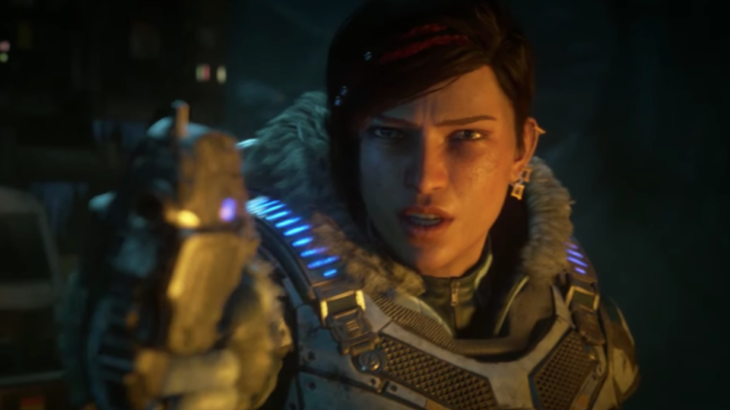 Hyrja e ardhshme kryesore në serinë e Gears of War do të vijë në vitin 2019. Në fjalimin e tij sot, Microsoft zyrtarisht zbuloi Gears 5, loja e parë e re në serinë e revoleve të ashpra që nga viti 2016. Titulli do të ketë Kait Diaz, e cila debutoi në Gears 4 dhe u luajt në modalitetin multiplayer të kësaj loje.
Është duke u zhvilluar nga The Coalition, studioja me bazë në Vancouver e cila është akorduar për ekskluzivitetin që nga viti 2014. Ajo gjithashtu prezanton edhe një ndryshim të lehtë në etiketimin e serisë, duke e lënë fjalën "war" nga titulli i plotë.
Ndërkohë që detajet e historisë janë të pakta deri tani, Gears e reja do të shfaqin të dyja ndeshje të ndara dhe të përbashkëta në internet, dhe Microsoft-i është me të vërtetë duke shfaqur pamjet e lojës. Është përshkruar si "bota më e madhe dhe më e bukur e Gears ndonjëherë e krijuar."
Ajo do të ketë mbështetje për rezolucionin 4K Ultra HD, HDR, dhe do të luhet në 60 korniza për sekondë. Ashtu si të gjitha ndeshjet e para në Xbox, Gears 5 do të jetë në dispozicion edhe në Xbox One dhe Windows 10 kur të publikohet vitin e ardhshëm. /GameWorld Albanian